Recently, a Malaysian exchange friend encountered a fake eToro! , he thought that the platform he opened his account was eToro, but finally realized that it was a fake eToro!
According to Huiyou's description, it was initially pulled into a Whatsapp group by the so-called eToro staff on the Internet, and finally decided to participate in their "investment project" under various temptations.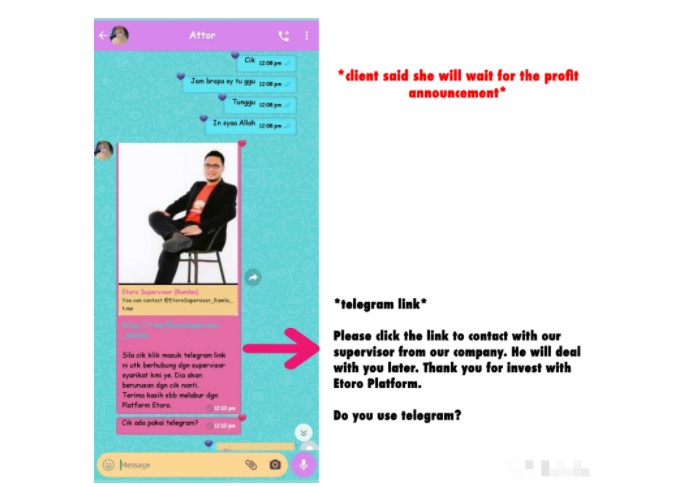 After that, according to the scammer's request, Huiyou provided information for him to open an account on his behalf, and then remitted 900 ringgit (contract RMB 1,394) to the bank account designated by the other party, and then the other party was responsible for transferring the funds into the transaction account. After the successful transfer, Huiyou was told that it would take 2-5 hours for the funds to be credited to the trading account, and then the other party was fully responsible for the transaction operation. Not long after, the scammer informed Huiyou that his account had made a profit of 15,541.91 ringgit. However, due to the over-trading period, Huiyou had to pay 10% of the profit to withdraw the profit, which is 1,554.19 ringgit, and promised that the fee would be paid by then. and take out together.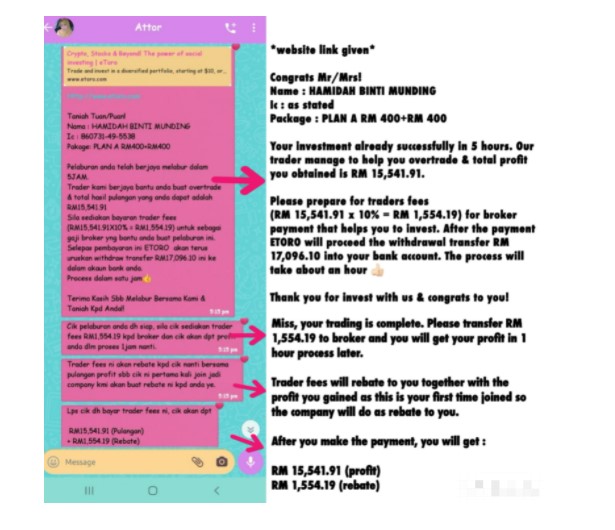 It can be found that Huiyou has not even seen his own trading account, and the other party has not provided any details of the investment account. After realizing that he had been scammed, he also discovered that he did not have an account on the eToro platform. However, the platform that the scammer helped him open an account on his behalf is actually a fake eToro, and all background data is completely controlled by them. Investors are also expected to remain vigilant!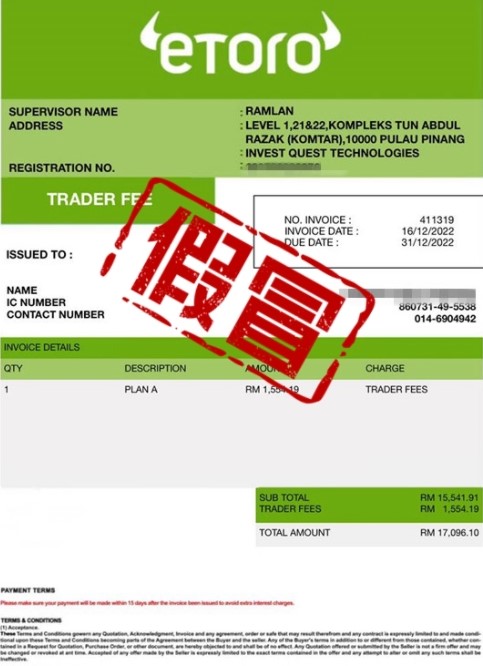 conclusion:On the rough road of agent trading, there are very few investors who have made a lot of money, and many of them are traders who have been lured to bankruptcy, let alone traders who have been tied to black platforms! In order to make novice investors believe them, scammers always use "high profit" and "guaranteed profit" as bait to fabricate a beautiful wealth blueprint, so that traders are willing to take risks and tell the whole story. In the end, most of them end up "being cheated".