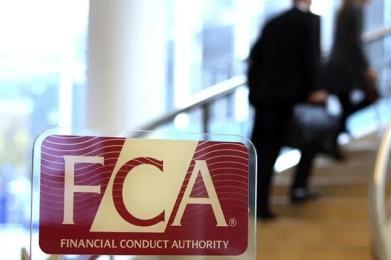 Britain's Financial Conduct Authority (FCA) last week issued a warning to 18 unauthorized firms for soliciting customers in British jurisdiction without a license.
According to the FCA warning, the details of the above 18 companies are as follows:
AIINOVATIVETRADE
Address: 4 Salamanca Pl, London, UNITED KINGDOM, SE1 7HB
Email: support@aiinnovativetrade.ltd
Website: www.aiinnovativetrade.ltd
ZADE INVESTMENT LIMITED / ZADE INVEST
Address: High Street, Langley, Slough, UNITED KINGDOM, SL3 8LP
E-mail: support@zadeinvst.com
URL: www.zadeinvst.com
bencointernational.net
E-mail: support@bencointernational.net
Website: www.bencointernational.net
PRIVE FINANCE
E-mail: support@prive.finance
Website: www.prive.finance
AP Management Group
Address: 5 Hinksey Path, London, UNITED KINGDOM, SE2 9TB
Email: support@apmanagementgroup.co.uk
Website: apmanagementgroup.co.uk
Other information: social media account:
https://www.tiktok.com/@mrapmanagement
https://instagram.com/mr.apmanagement
VIPOTOR WEALTH LTD
Website: www.vipotor.co
PREMIER EQUITY MANAGEMENT LLC
Tel: +19177303778
Fax: +19177938046
E-mail: info@premierequitymanagementllc.com
Website: www.premierequitymanagementllc.com
TRADE PROFITS
Email: info@tradeprofitsltd.com
URL: https://tradeprofitsltd.com
ADDITIONAL INFORMATION: OTHER NAMES MAY BE USED: TRADE PROFITS
CGEXXPLOIT CAPITAL
URL: https://cgexxploitcapital.com
OTHER INFORMATION: Other names that may be used: CG EXXPLOIT CAPITAL
DG Security
Hopkins Money (clone of FCA registered company)
Tel: 01623942338
E-mail: info@hopkinsmoney.com
URL: https://www.hopkinsmoney.com/
Gridingrows FX Signal
Tel: +12895289115
Email: support@gridingrowsfxsignal.com
Website: www.gridingrowsfxsignal.com
Sollari
Tel: +442080978858
E-mail: support@sollari.io
URL: https://www.sollari.io/
APPLE CREEK ACQUISITION CORP / APPCREEKACQCORP.COM
Tel: +18456602337, +13328956185
Fax: +16318505327
Email: info@appcreekacqcorp.com
Website: www.appcreekacqcorp.com
PHUNEMZ COINS FX
Email: info@phunemzcoinsfx.com
Website: www.phunemzcoinsfx.com
FX PLANNET / FXPLANNET
E-mail: support@fxplannet.com
URL: www.fxplannet.com
Paul Young Funeral Director
Tel: 01302618864
Mobile: 07729173058
Email: paul@yfuneraldirector.co.uk,
paul@pyfd.co.uk,
paul.young123@icloud.com
Website: yfuneraldirector.co.uk, pyfd.co.uk
InvestCenter / www.invest-center.com
Address: 60 Ayiou Athanasiou Ave, Ayios Athanasios, Limassol, CYPRUS
Tel: +447362054503
Mobile: +61261906934
E-mail: support@invest-center.com
Website: www.invest-center.com
About FCA
The Financial Conduct Authority (FCA) in the UK is one of the most reputable regulatory watchdogs in the world for regulating forex brokers and other financial entities.
Forex traders would prefer to open trading accounts from FCA regulated forex brokers because of the watchdog's stringent regulatory laws, protection of client funds and companies insolvency compensation rules etc.
After Brexit comes into force, FCA license is only available for UK traders, not for EU clients. Forex companies must get a EU passport if they want to reach EU clients.