Binance Australia, a subsidiary of the world's largest cryptocurrency exchange, said it will resume withdrawals of Australian dollars via bank transactions for Australian users "until 17:00 June 1, 2023 AEST".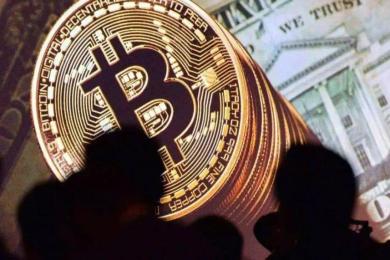 The company cited a decision made by a third-party payment partner, which was the exact same reason behind the sudden disruption last week.
"UPDATE – We have confirmed with our local payment partner that our users can continue to withdraw AUD via bank transfer until 17:00 June 1, 2023 AEST. Users can still continue to buy and sell crypto via debit and credit card," the exchange shared this update on Twitter.
Meanwhile, Binance Australia said that it was working hard to find an alternative provider to continue offering AUD deposits and withdrawals. The company also noted that credit and debit card purchases were still operational in its peer-to-peer marketplace.
The exchange also assured clients that their funds are secure through the Secure Asset Fund for Users (SAFU). This insurance fund is designed to provide protection to Binance users and their funds in the rare occurrence of extreme situations.
Binance Australia announced Thursday that it will no longer support Australian Dollar (AUD) bank transfers through PayID — a popular instant bank transfer system in Australia.
This latest setback comes after Westpac implemented a ban on its customers engaging in transactions with Binance, coinciding with the exchange's loss of authorization to accept PayID funds transfers from Australian clients. Cuscal, the payment processor's partner bank, also said that Binance failed to meet its strict compliance requirements in an effort to reduce scams and frauds.
"Cuscal has strict due diligence, onboarding and compliance requirements for our clients and any of their customers and/or merchants… Cuscal has, and will continue to, terminate any clients or their customers and/or merchants that do not meet our strict requirements," a company spokesperson told the Sydney Morning Herald.
Binance is currently engaged in a battle to preserve its banking services within Australia, while simultaneously defending itself against allegations of impropriety in attracting customers and facilitating money laundering activities abroad.
Earlier in April, Australian corporate regulator canceled Binance Australia's derivatives license at the world's largest cryptocurrency exchange's own request. The move came amid debate and controversy around Binance Australia after it closed derivatives positions of some users. The crypto exchange stated that it had incorrectly classified 500 Australian users as "wholesale investors."