Titan Capital Markets Overview
Titan Capital Markets is a Forex broker that is based in Australia. The broker only offers Forex as their trading instrument. They also offer their trading platform which is TitanWebTrader and soon to be launched their mobile version. They also offer bot trading that will help the traders to have another way to profit from trading forex.
Is Titan Capital Markets regulated?
claim to be regulated
describe:
The Titan Capital Markets platform claims to be a comprehensive educational financial group regulated by ASIC in Australia. It holds the Australian financial service license AFSL and the money service business MSB license. The license numbers are 001296165 and M22889075 respectively. It provides foreign exchange investment transactions and foreign exchange training and education services .
The platform claims the following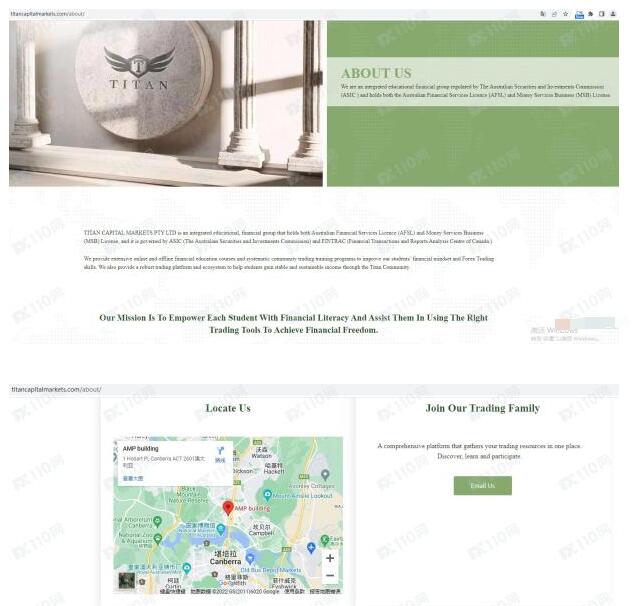 Regulatory Findings
The Australian license number 001296165 provided by the platform is the authorized representative license of AR, not the full license of AFSL. After inquiry, the corresponding company name is TITAN CAPITAL MARKETS PTY LTD, which was the authorized representative of HLK GROUP PTY LTD earlier, and they only cooperated for 4 months. Authorized service stopped, now authorized representative of WHOLESALE INVESTOR SERVICES PTY LTD, no website registered!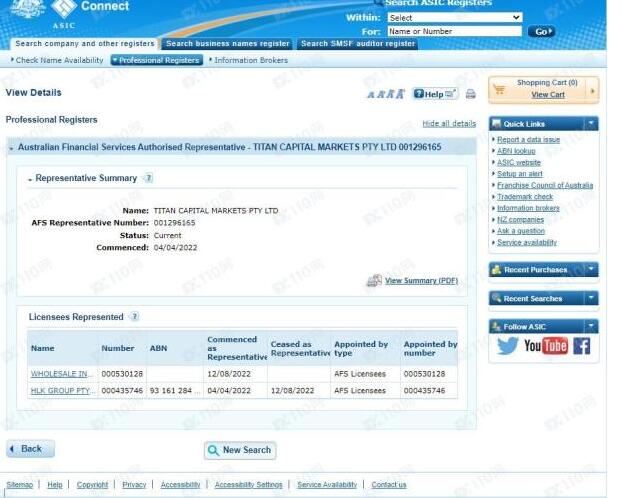 The query results are as follows:
In addition, the Canadian M22889075 corresponding company is TITAN GLOBAL CAPITAL MARKETS LTD., which has not registered its website, but please note that the MSB business authority is only for currency exchange business, and cannot provide foreign exchange margin business, and has no authorization and supervision authority for financial derivatives.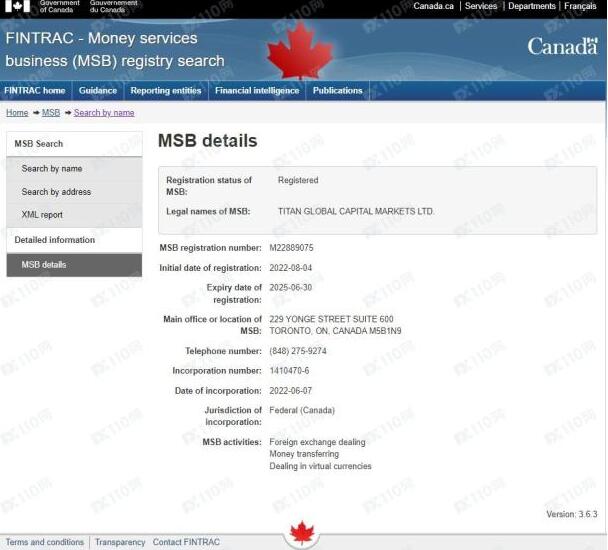 In summary
Based on the above information, Titan Capital Markets is an unregulated broker.