Two years on from dropping to its lowest level in a decade, central bank demand has rebounded strongly. 2022 saw the second consecutive y-o-y increase in demand from this sector, with net purchases totalling 1,136t. This marked a banner year for central bank buying: 2022 was not only the thirteenth consecutive year of net purchases, but also the second highest level of annual demand on record back to 1950, boosted by +400t demand in both Q3 and Q4.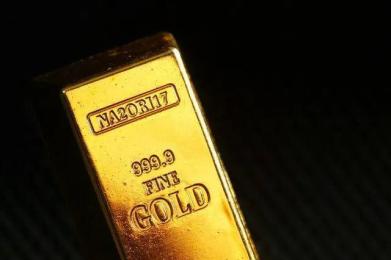 Central bank net purchases in Q4 totalled 417t, lifting H2 total buying to 862t. Echoing Q3, data for the final quarter of the year was again a combination of reported purchases and a substantial estimate for unreported buying.
Gold has been 'en vogue' with central banks since they became net purchasers on an annual basis in 2010. Our most recent annual central bank gold survey highlights two key drivers of central banks' decisions to hold gold: its performance during times of crisis and its role as a long-term store of value. It's hardly surprising then that in a year scarred by geopolitical uncertainty and rampant inflation, central banks opted to continue adding gold to their coffers and at an accelerated pace.
The data showed Turkey as the largest buyer of gold in 2022. In the third quarter of last year alone, Turkey purchased 31 tons of gold, increasing its gold reserves to 489 tons. Year-to-date, Turkey's gold reserves have increased by 95 tonnes.
The central bank of Uzbekistan has also continued to increase its gold reserves this year, buying 26 tons of gold in the third quarter. The country's central bank has also continued to buy gold in the past two quarters, with net purchases reaching 28 tons year-to-date.
The Central Bank of Qatar was another significant gold buyer in the third quarter. Qatar's central bank bought 15 tons of gold in July, the largest monthly purchase since the bank kept records.
According to the survey report of the World Gold Council, 25% of the central banks surveyed indicated that they would increase their gold reserves in the next 12 months. In fact, central banks of various countries are indeed implementing gold purchase plans. The WGC also said: "(2023) central bank purchases are unlikely to reach 2022 levels."