Recently, M24 Markets has caught the attention of fore regulator. Therefore, more and more investors see its true face now. Here we are going to show you the proof that M24 Markets is a scam.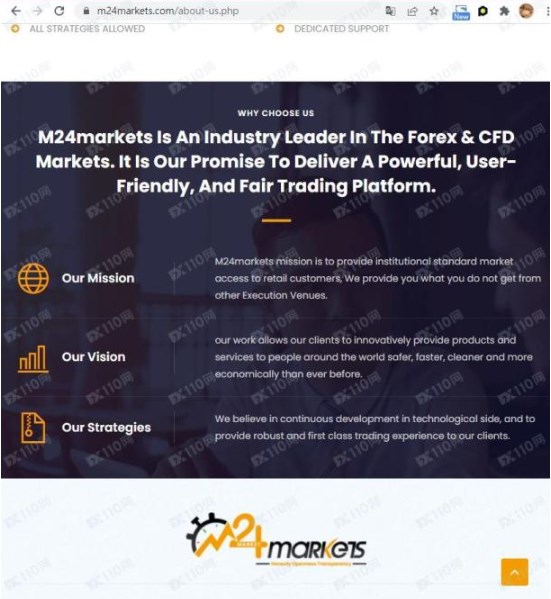 An Anonymous Company
M24 Markets does not present all the information that it shall show to investors, such as legal documents, regulations, and other details of the company. It does not even say the company name, which makes the broker an anonymous company. Here is a red flag.
Please be aware of this kind of anonymous company since a regulated broker has no reason to hide its company name or regulation. In most situations, anonymous companies are often illegal brokers.
UK FCA Warning
According to the telephone number and the address on its "Contact Us", we found that M24 Markets is a broker located in the UK. So we searched the UK forex regulator – the United Kingdom Financial Conduct Authority (UK FCA). And found a warning against the scam.
UK FCA confirmed that the fraudster is providing financial services in the UK without authorization.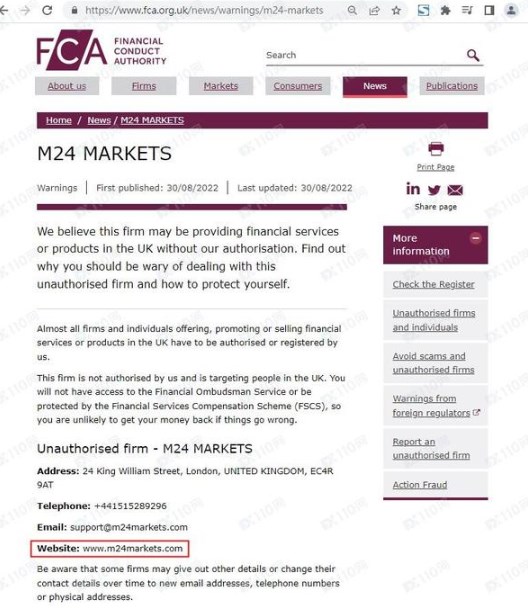 Risky Leverage
Like the other frauds, this scammer offers attractive trading conditions to lure investors.
The highest leverage it shows on the webpage reaches 1:500, which confirms that it is an unregulated broker in the UK from another aspect. Since the UK FCA has strict leverage limits for the brokers it regulates, less than 1:30.
High leverage does not always a good thing for investors because higher leverage brings higher risks. Investors therefore should choose the trading conditions that fit them.