InvestLite offering rather competitive trading conditions, including a leverage level of 1:500 and tight spreads. The trading instruments include Crypto, Commodities, Stocks, Indices and Metals. The trading platforms offered include Web trader and Mobile applications only. They also claim to take care of the safety of the funds of the traders, find out if its true in the full InvestLite review.
Huiyou asked whether InvestLite (www.investlite.com) is regulated. It has been verified that the InvestLite platform is non-compliant and is a fake foreign exchange dealer regulated by IFSC in Belize
Domain Name Survey Results
The platform domain name was established on October 14, 2016.
The domain name query screenshot is as follows: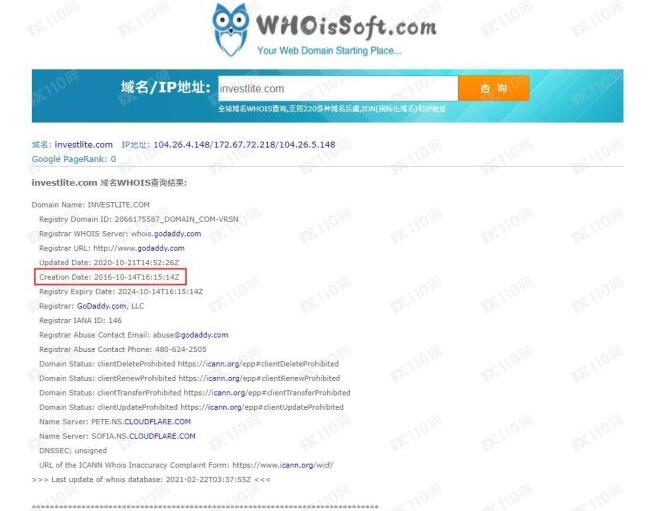 Claims to be regulated by:
The platform claims to provide financial derivatives trading services, operated by Bayline Trading Ltd. and regulated by Belize IFSC, No. 000188/91.
The screenshot of the official website is as follows: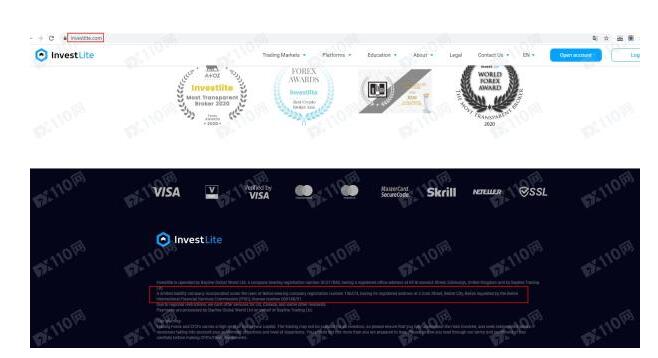 Regulatory Findings
We went to the Belize Industrial and Commercial Bureau to inquire with the keyword BAYLINE, and there was indeed a corresponding company, but there was no website information and could not be verified; then to the Belize IFSC to inquire with the keyword BAYLINE, the corresponding company was BAYLINE TRADING LIMITED, but its registered website was http:/ /www.global.tradeatf.com, apparently deck regulation.
The query results are as follows: