About Investing4You
Investing4You (https://investing4you.co.uk/) is an offshore brokerage firm founded in the United Kingdom. The company provides investment and funds management solutions across multiple asset classes, including forex, stocks, commodities, and cryptocurrencies. The company shares no details about its inauguration, supported platforms, and available payment options but claims to be your best bet if you wish to crave profits in a short period.
Is Investing4You Regulated?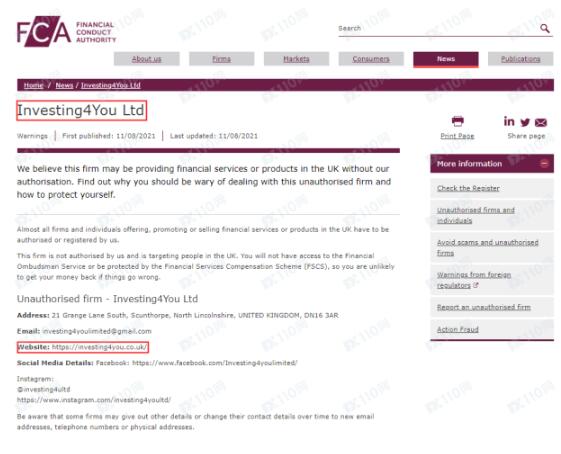 No! Investing4You is not regulated anywhere in the world. Since the company is registered in the UK, we decided to check out FCA's database to avoid imposing false allegations. After trying multiple keywords to search the broker on the FCA register, no matching results were found except for a warning issued against it, which confirmed that the company doesn't hold regulations from the FCA.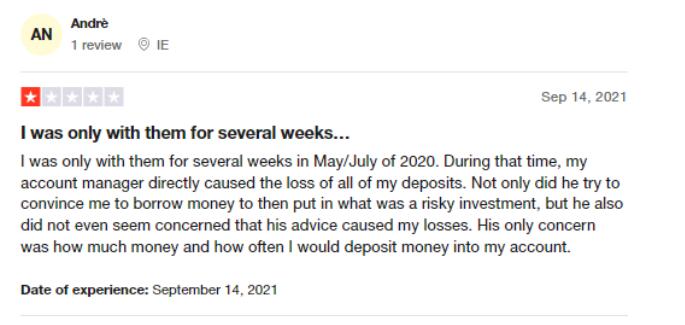 How Does Inesting4You Scam Work?
Investing4You require clients to sign up with it, deposit funds, and let it trade on their behalf. Once clients make deposits with the company, they see their balance grow initially but then start decreasing. The company sidelines clients blaming the market's volatility as the ultimate factor for their loss. The worst part is that the broker doesn't take any responsibility claiming that it never guaranteed profits and that clients should have been aware of the market's risk, which is always there.
Notably, this is different from the way how funds management companies work. Although skilled professionals can easily spot the company as a fraud, newbies get carried away due to its enticing deals for making a quick passive income. Typically, a legit fund management company won't ask for direct deposits. Instead, it only suggests a broker to signup with or sometimes leaves it up to you to decide your preferred broker. Then, it requires you to share your MT4 credentials so that it can place trades on your behalf.
Conclusion
In short, Investing 4 You is thoroughly a shady broker running its business without any regulation and relevant licenses. We would recommend traders stay away from unregulated brokers like Investing 4 You and trade with licensed brokers.