The Australian Securities and Exchange Commission (ASIC) informed on Tuesday that the preparator of the $180 million foreign exchange (FX) Ponzi scheme pleaded guilty at the Downing Centre Local Court. Tony Iervasi, a former Courtenay House Director, faces up to 10 years imprisonment and a fine of $810,000.

Take Advantage of the Biggest Financial Event in London. This year we have expanded to new verticals in Online Trading, Fintech, Digital Assets, Blockchain, and Payments.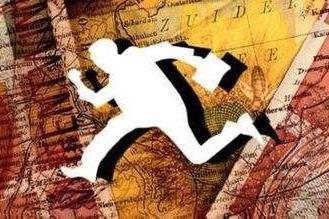 The Courtney House companies, Courtenay House Pty Ltd (in liquidation) and Courtenay House Capital Trading Group Pty Ltd (in liquidation), stated that investors' funds would be traded in futures and FX markets. However, as the court found, only 3% of the $180 million belonging to approximately 585 investors made it to the real market. Traders did not receive a return on their investment, and their withdrawals were covered by the deposits of people who joined the financial pyramid later.

"In addition to offering purported 'standard' investment products, Mr Iervasi ran several 'investment specials' to encourage trading. In December 2016, Mr Iervasi invited clients to invest in a 'US Election Special Trade' which was to take place between 1 January 2017 and 1 February 2017 to coincide with the Inauguration of President Trump, as a way to invest in what Mr Iervasi claimed was 'fast-money markets'," ASIC commented.

Iervasi heard a total of five charges. Four of them relate to engaging in dishonest conduct that allegedly lasted for nearly seven years. He served as a shareholder and the Sole Director at Courtenay House during that time.
Meanwhile, the fifth charge refers to conducting unlicensed financial activities. Courtenay House companies did not have valid Australian Financial Services (AFS) authorization.

The Market is Changing, but the Pyramid Schemes Remain

Iervasi's case is, unfortunately, not the only one. The market regularly reports on fraudulent companies or individuals who have embezzled money belonging to unsuspecting investors. Although the financial instruments and fraud methods change, the basic operations of pyramid and Ponzi schemes remain the same.

In September, the US Department of Justice announced that the EmpiresX cryptocurrency Ponzi scheme mastermind pled guilty. The scheme itself defrauded $100 million. The US Securities and Exchange Commission (SEC) just yesterday charged the creator of another big pyramid scheme, Trade Coin Club, for defrauding $295 million from more than 100,000 customers.