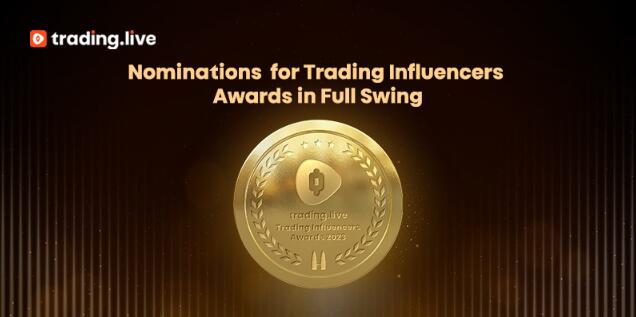 TradingLive Trading Influencers Awards officially kicked off on March 13, 2023. The awards nominations are now in full swing. All talented traders, investors, and influencers in the trading community are encouraged to nominate themselves and someone they admire. All nominees will be displayed on the event page.
So far, the event received a good response from the trading community. And TradingLive is excited to share with you some fantastic nominations.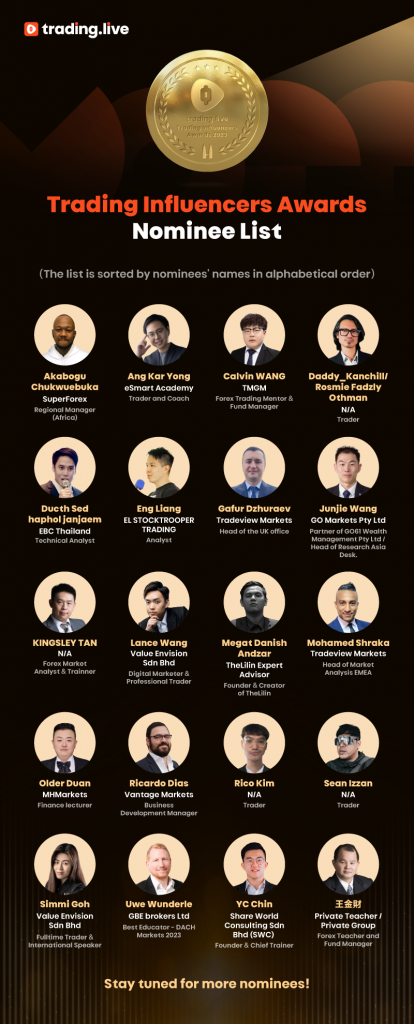 Nominations will be closed by March 26, 2023. There are still many talented traders and investors out there who have not yet been recognized. If you or your colleagues have made significant contributions to the trading community and have an impressive track record of success, we want to hear from you!
Don't miss out on this opportunity to showcase your skills and expertise. Submit your nomination today!
For more details, please visit the Trading Live website