It goes without saying that OmegaPro is not regulated by any regulatory body. This means that investors' funds invested in this broker are not safe and cannot be protected by any law.
Recently, Huiyou exposed that the OmegaPro platform is a complete scam.
He has opened 3 accounts on the OmegaPro platform, but now he cannot log in to any of the 3 accounts. The login page shows that his "account user name or password is invalid". Naturally, the money in the Huiyou account is gone.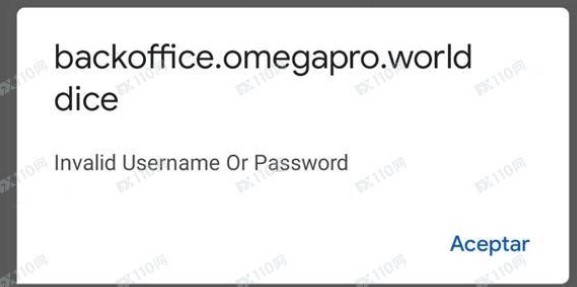 OmegaPro issued a statement stating that "cannot withdraw funds because it was hacked"
On November 29, OmegaPro issued a statement via its social networks.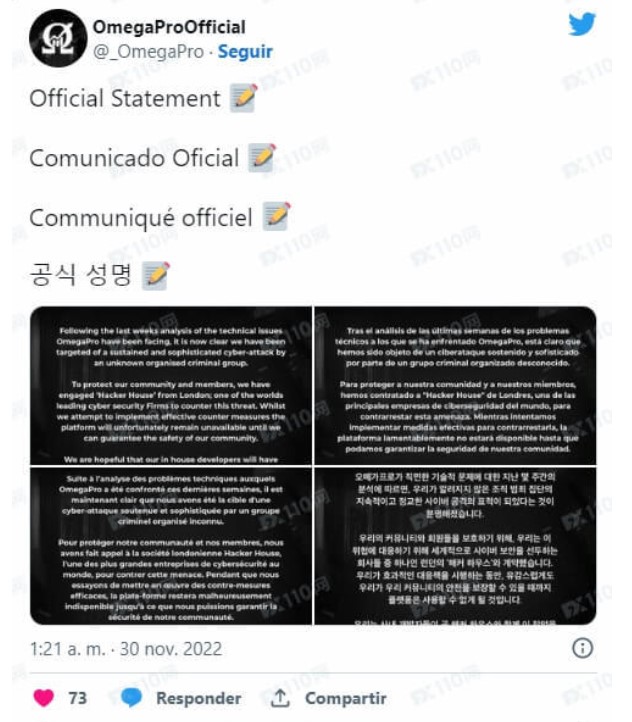 The statement stated that the platform was hacked and that the measures to not allow withdrawals were aimed at protecting those who invested in the platform.
But the next day, he was slapped in the face by SFC, the Colombian financial supervisory authority.
On November 30, the Colombian financial supervisory authority, SFC, issued another warning to OmegaPro. SFC believes that the company does not have a license to operate in Colombia. Likewise, they caution investors that the platform operates under different names: OmegaPro, OMP, OMP Money, Digital Investment, Digital Group, New Digital Economy, Digital Business, The Omega Effect, Native Empire or Dreamers.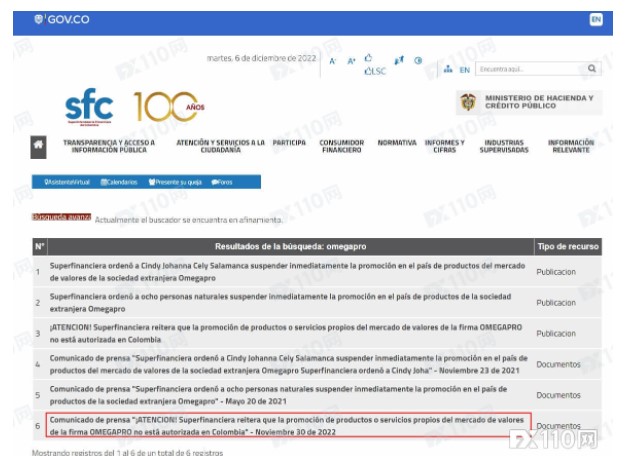 This is the second warning issued to OmegaPro by SFC, the Colombian financial supervisory authority, in May last year.
In the past few weeks, thousands of people in Colombia have complained that OmegaPro, which is not authorized or monitored by the Financial Supervisory Authority, provides cryptocurrency trading and financial derivatives market investment products and services, and promises a monthly profit of 4% to 10%. capacity, its trading platform has been closed.
The company is not a regulated broker, and you risk losing all your money once you fall for their catchy traits. The company claims that it is owned and controlled by OmegaProLTD. They claim the location is in the UK and that the regulated and registered.
This address is entirely made up and only proves that the platform is anonymous of their whereabouts. From how this platform portrays e itself, it resembles an MLM platform rather than a forex trading company.
MLM platforms that are genuine will never fail to provide information on who owns or controls the operation in the company. MLM companies depend on one investor's deposit amount to pay you; this kind of investment doesn't workout without transparency.