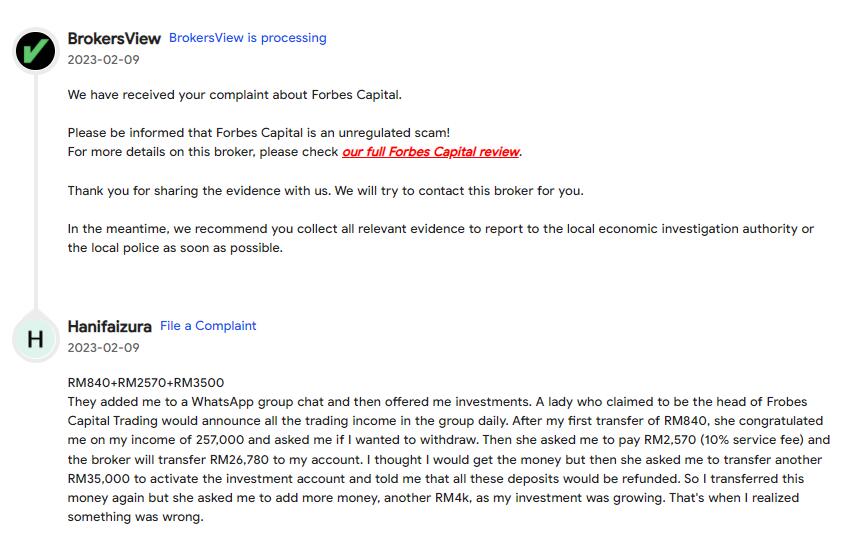 They added me to a WhatsApp group chat and then offered me investments. A lady who claimed to be the head of Frobes Capital Trading would announce all the trading income in the group daily. After my first transfer of RM840, she congratulated me on my income of 257,000 and asked me if I wanted to withdraw. Then she asked me to pay RM2,570 (10% service fee) and the broker will transfer RM26,780 to my account. I thought I would get the money but then she asked me to transfer another RM35,000 to activate the investment account and told me that all these deposits would be refunded. So I transferred this money again but she asked me to add more money, another RM4k, as my investment was growing. That's when I realized something was wrong.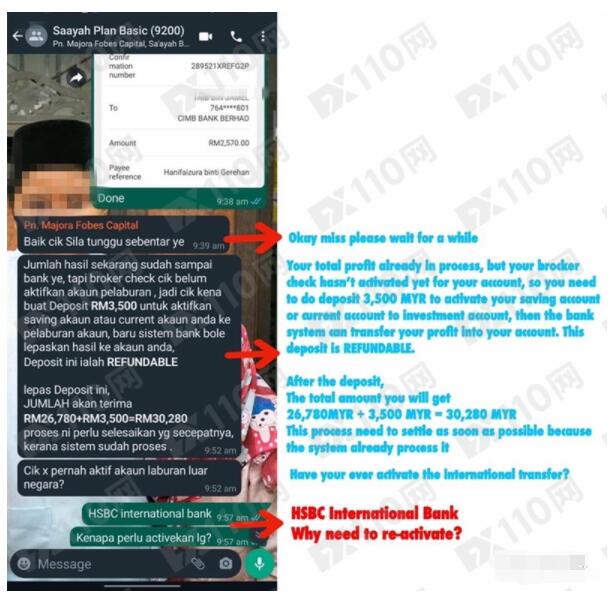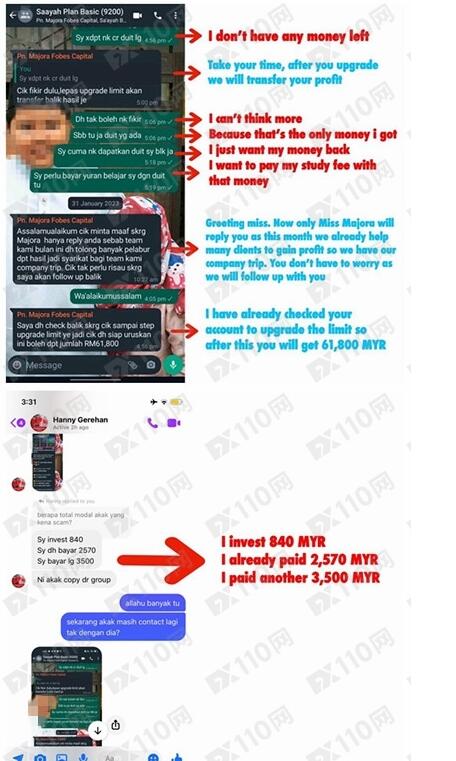 stay away from Forbes Capital Trading
The Forbes Capital Trading platform, www.forbestrading.com, is still in normal operation. The platform publicity is a foreign exchange trading platform that provides investment and trading services for financial derivatives such as various assets, stocks, cryptocurrencies, etc., but has not obtained any authorization from the Financial Supervision Bureau. Pay attention to avoid pits!
Looking at the fraud routines of the Forbes Capital Trading platform, there is nothing new in fact. They all lure victims to invest with high returns, and then set up thresholds and various slaughters on the way to withdraw funds. This may be recognized by market veterans at a glance. But for novice investors, it is extremely confusing, and it is easy to be led by the nose. The investment market is cruel and complicated. Novices should not try to make a lot of money easily by jumping into the market, but should be in awe and vigilance of this market.