FNG Exclusive… FNG has learned that (yet another) senior executive has left ADSS, with London based Group COO Dave Worsfold resigning from the company.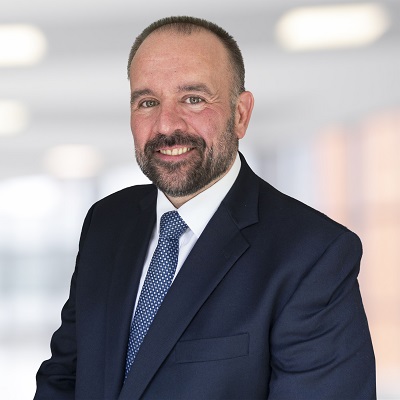 Dave Worsfold joined ADSS just over a year ago, following a 10-year career at CMC Markets plc (LON:CMCX), where he rose through the ranks to become Director Of Operations.
Mr. Worsfold's departure comes after we had reported on a number of other senior executive level exits at ADSS in both its UAE headquarters and London base, although the company has also announced a few recent new hires. Other resignations at ADSS have included:
Jo Page (CFO) and Kevin Ball (HR head).
Chief Compliance Officer Roland Danielczyk, and Head of Front Office Michael Taylor.
Tarek Nabil, who joined Capex.com as COO of its UAE operation, Key Way Markets Ltd.
ADSS UK CEO Paul Webb, who moved to rival Equiti Capital.
Jason Hughes, who became Senior Executive Officer of Exinity ME Ltd.
Oliver Hallsworth, General Counsel and Global Head of Legal & Compliance since 2016.
Fabian Chui, Head of Front Office and with ADSS since 2017.
Poul Gotterup, with ADSS since 2014, most recently as Head of Data and Analytics.
Francis Lee, CEO of ADSS Asia since 2015.
Last month ADSS announced the hiring of Sophia Salim as Chief Product and Innovation Officer. Other recent hires include Theo Papathanasiou, Chief Client Officer – previously Regional Sales Director at Interactive Brokers and Head of Global Sales Trading at Saxo Bank; Jo Benton, Chief Marketing Officer – previously Head of Marketing for Saxo Capital Markets UK and Head of Marketing EMEA at StoneX Retail; Sheena Kanabar, Chief Compliance Officer – previously Head of Compliance at CMC Markets; and Vinod Pal, Chief Data Officer – previously Head of Data Product for Reckitt and Head of Data for WorldRemit.
FNG received the following note from a spokesperson at ADSS:
"We thank Dave for his significant contribution to ADSS over the last 15 months and wish him the very best in his future endeavours."
ADSS, via its parent company ADS Holding LLC, is controlled by UAE businessman Mahmood Ebraheem Al Mahmood.