Broker tech integration solutions provider Gold-i Ltd has announced that it has been selected by Modus.Trade, a crypto specialist investor network, to manage its entire technology infrastructure. This includes providing access to crypto market makers and clearing using the Gold-i Crypto Switch 2.0 and supporting Modus.Trade's MT5 trading platform.
Modus.Trade is a crypto fund and online learning platform, with a suite of algorithmic trading strategies. Its client base consists predominantly of fund managers, financial institutions, family offices and high net worth individuals. The organisation has seen a surge in demand for its products and services in recent months, trading over $500 million a month in Bitcoin.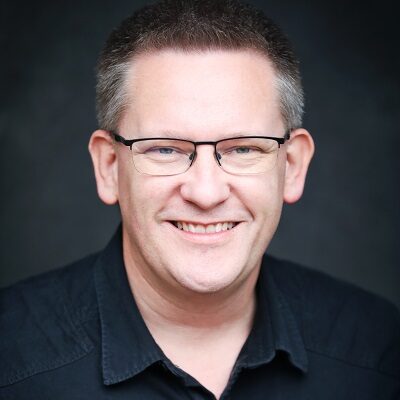 Nathan Sage, Founder & CEO, Modus.Trade explains,
"Cryptos are all about efficiency and taking out the middleman and we provide software which lets investors know when to get in and out of the markets and provides them with access to liquidity. We've built an impressive community of investors and offer trading strategies, risk management advice and learning tools, too.

"As part of our ongoing focus on adding value to clients, we wanted to enhance our liquidity and technology offering. We originally accessed crypto market makers and technology through a broker but, as we grew, were unable to access the large ticket sizes we needed. With Gold-i as our technology partner, this is no longer an issue. We now have access to large ticket sizes, a wide choice of market makers and better pricing and, by having our own MT5 server, can also provide clients with enhanced performance."
Modus.Trade selected MT5 as its trading platform as its strategies are built using MetaQuotes language. In addition, MT5 has a strong audit trail and is an easy to use platform for trading digital assets.
Nathan Sage continues,
"The support we received from Gold-i from the outset has been exceptional and they were able to get us up and running very quickly. The team's understanding of the crypto market and their network of market makers that we've been able to leverage has been above and beyond what we were expecting from a technology partner. With Gold-i's technology and support, we are now able to scale our business."
Tom Higgins, CEO, Gold-i adds,
"We have always seen ourselves as a pioneer in the digital assets world, having launched our Crypto SwitchTM in 2017. Until now, this product has been used by FX brokers wishing to offer cryptocurrencies as an additional asset class. Our partnership with Modus.Trade, which focuses exclusively on crypto trading within the fund management sector, takes our offering to a whole new market segment. We see a huge opportunity in this sector, with Gold-i becoming the technology provider of choice for organisations launching crypto funds, connecting them to market makers and clearing houses, and managing their entire technology infrastructure. This is a significant evolution for our business and, as such, we have created a dedicated website, https://crypto-switch.io/ for funds, investment banks and prime brokers to find out more about Gold-i's digital asset technology for institutional investors."
Gold-i Crypto Switch 2.0 is an advanced platform which utilises Gold-i's flagship aggregation, liquidity management and distribution technology stack to provide a proven institutional solution for consuming and distributing Crypto liquidity. Integrated with multiple crypto market makers and exchanges, it enables tight spreads, deep liquidity and low latency, giving consistently better prices than previously possible. Crypto Switch 2.0 is fully integrated with central settlement and clearing partners, providing fiat and digital asset settlement, regulatory compliance and institutional custody.