It is quite hard to avoid every single misfortune while working with financial markets but you can use our tips to ensure that your money is safe.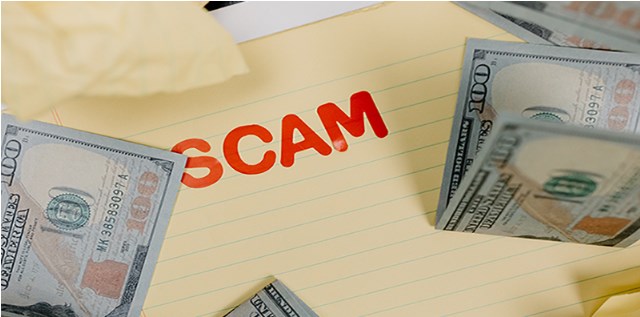 Types of frauds in the industry
Essentially, there are three types of companies that prey on novice traders. These companies have different "models" but can be identified relatively easily if you are careful enough.
So-called "scammers" are Forex brokers that appear as reliable companies with established brands. They often have diverse investment options and possess impressive technology. However, they often don't trade and conduct most deals "in-house" hoping that traders will lose money in the long run.
True scams are companies that appear out of nowhere and don't have anything in common with an actual Forex broker. Their products are limited and all they want is to get your money as quickly as possible and vanish.
Unreliable shady brokers that can perform their duties quite well but still threaten your finances' safety. They may not have licenses and documents allowing them to operate in certain countries. These companies are not scammers per se yet the result of working with them can be the same.
Features of a 100% scam
You can check which companies are scams here: Forex scams. There are several traits of a scam that almost always indicate that you should avoid it.
The website seems weird and overdesigned.
Their managers immediately call you and start asking you to visit their office. Most brokers will send you a very informative letter and will inform you about the service instead of asking you to become their client right away.
Customer support responds slowly and may not have all the information. Ask very technical questions like how many liquidity providers they use, how to install and set up specific indicators on MT4 and MT5. Such questions may disorient an inexperienced scammer.
The company does not have payment options like cards and bank transfers. Most clients don't know that they can cancel any payment made via a plastic card within a certain period (usually, 1 month).
These signs will help you identify a fraudulent company that does not have any intentions to provide any services. If a broker that you want to work with has weak customer support and a weirdly looking website, double-check everything before making a deposit.
Five Effective Ways to Avoid
1. Check the websites reputation: Before investing in any website, it is important to research its reputation. Look for reviews and feedback from other users. If there are negative reviews or complaints, it is best to avoid the website.
2. Look for contact information: Legitimate websites will provide contact information such as an address, phone number, or email address. If the website does not provide contact information, it is likely to be a scam.
3. Check the website's security: It is important to check the website's security measures. Legitimate websites will have secure payment methods and will not ask for personal information such as your bank account details.
4. Look for guarantees: Scam websites will often offer guarantees of returns or profits. Be wary of any website that promises unrealistic returns.
5. Research the company: It is important to research the company behind the website. Look for reviews and feedback from other users. If there is no information about the company, it is likely to be a scam.
If you are a trader, It is recommended that you consider using brokersview.com to review your broker, improve your trading experience and increase transparency in the forex market.