An online romance scam recently swindled a 60-year-old woman from Macau for almost HKD 6.75 million. According to local authorities, the victim met a man who claimed to be involved in trading in Singapore through a mobile application in December 2022. The man convinced the victim to invest in cryptocurrency, and their relationship quickly became romantic. They even discussed buying a property together and collaborating on investments. The victim transferred approximately HKD 6 million before becoming suspicious and reporting the scam to the police.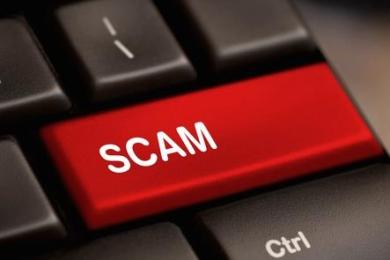 Another female victim, approximately 20 years old, was scammed in a similar online romance scam after meeting a male American-born Chinese online who promised to send her valuable gifts. The victim transferred CNY 120,000 for related packages and tax fees but never received any gifts.
These con artists build false profiles to entice victims, develop personal relationships, and eventually demand money.
Watch out for these four warning signs when getting to know someone online to avoid falling victim to an online dating scam:
1. Before ever meeting you, romance scammers instantly declare their love for you.
2. Scammers who use romance to lure victims into paying for trips, medical expenses, or other urgent needs.
3. Online dating site scammers attempt to seduce you away from the site.
4. Scammers who pretend to be romantically interested often postpone their visits due to an "emergency."
How to Avoid Internet Dating Scams?
1. Check twice and confirm. Search online to verify the validity of the person's name, photo, location, email address, and other facts.
2. Talk to someone you trust, and take it slow. Share your problem with a friend or member of your family, and decide together what to do next. A romantic con artist can attempt to distance you from your friends and family or pressure you to take rash decisions yourself. Do not be pressured into making judgements by a con artist.
3. Never send cash, gift cards, wire transfers, or cash reload cards to an internet love interest. It won't be returned to you.
4. Report any money you have previously sent. You should immediately contact your financial institution if you may have sent money to a scammer.
5. Scams involving online dating frequently target unwary consumers. Yet, you can prevent romance fraud and create real connections by being aware of popular catfishing schemes and how to avoid con artists.