Electronic trading major IG is expanding its offering of trading instruments via the addition of inflation indices.
Clients of the broker can now get exposure to inflation all in one place with IG's unique inflation indices. With IG, traders can take a position on the indices using spread bets and CFDs. Both are derivative products, which means traders can:
Go long or short
Trade on leverage
Get tax benefits (in certain cases)
When trading, traders will not take ownership of an asset, and will instead take a position on the price of the indices rising or falling in value.
To trade inflation with IG, follow these steps:
Learn about trading on inflation
Open a spread betting or CFD trading account (or both)
Choose whether to trade our UK or US Inflation Index
Select you deal size and take steps to manage your risk
Open your position
The inflation indices contain a selection of gilt and TIPS ETFs that have a correlation with IG's 5-year UK or US inflation-linked bond yields, a commonly used benchmark for forward looking inflation expectations.
IG offers a UK Inflation Index and a US Inflation Index. Both are provided by BITA and priced according to the weight of their constituents.
The UK Inflation Index contains five gilt ETFs. The current index composition is: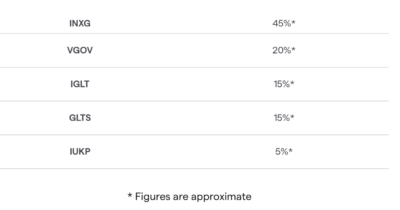 The US Inflation Index contains five TIPS ETFs. The current index composition is: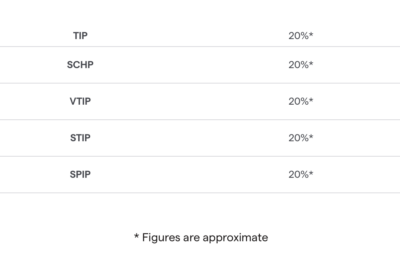 The broker explains that many people want to trade inflation because it can be used as a hedging tool against assets impacted by it, such as stocks and bonds. Hedging is the act of strategically placing trades so that a profit or a loss in one position, is offset by changes to the value of another. The ability to get direct exposure to the inflation rate by speculating on assets is another reason why some people might want to trade on inflation.