FCA licensed Retail FX and CFDs broker Tickmill has announced that it has taken another step to enhance its already extensive product offering, by adding new CFDs on Cryptocurrencies to its trading arsenal.
Over the last couple of years Tickmill's focus has been to enable clients to diversify their product portfolio, demonstrated by their launch of Futures, Options and CFDs on Futures. This time though, the broker is ensuring that it caters to its younger, more technology focused traders, by adding more cryptos to its CFD offering and ensuring that the trading conditions accompanying them allow a seamless entry into trading.
Available directly on the MT4 and MT5 platforms, Tickmill's latest instruments include CFDs on Bitcoin, Ethereum, Litecoin, Cardano, Ripple, Stellar, Chainlink and EOS. The firm notified its clients of the fact that it has spent countless hours ensuring they can offer our clients the ability to trade cryptocurrency CFDs using competitive conditions and stellar (excuse the pun) execution.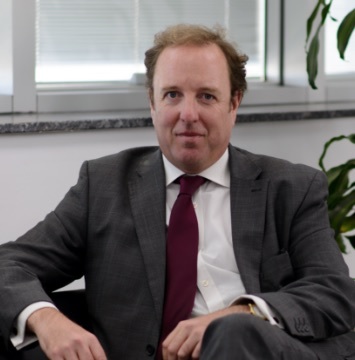 Duncan Anderson, CEO of Tickmill UK Ltd, commented:
"Enhancing our Crypto CFD offering has been in the pipeline for a while now, so we're really excited that we've managed to fulfil that next step on the journey of having this huge product portfolio available to our traders. Our brokerage department has undertaken extensive work in reducing spreads which should have a major impact on our client's trading experience."

"We can see that there's been such a shift towards including cryptocurrency trading as more and more traders use the products as safe haven assets. Alternatively, the products may even constitute a huge portion of their overall portfolio. At this point, we needed to ensure that we move with the times to fully include the wants and needs of the diverse trading landscape and the traders within. It's a solution that we wanted to employ to satisfy our clients, no matter their approach."
Tickmill is a Forex, CFDs, Futures and Options trading services provider offering first-class trading products with competitive conditions and ultra-fast execution. Tickmill UK Ltd is authorised and regulated by the UK Financial Conduct Authority. Tickmill Europe Ltd is authorised and regulated by the Cyprus Securities and Exchange Commission. Tickmill Ltd Seychelles is authorised and regulated by the Seychelles Financial Services Authority. Tickmill Asia Ltd is authorised and regulated by the Labuan Financial Services Authority. Tickmill South Africa (Pty) Ltd is authorised and regulated by the Financial Sector Conduct Authority (FSCA).