The TradingView Desktop platform marks its birthday – the platform has grown out of the beta phase and now has reached a stable release.
TradingView launched TradingView Desktop a year ago, on December 15, 2020. Since then, the app has gone through 15 beta releases, covered Linux in addition to Windows and macOS.
The TradingView team promises they are not going to stop the app from growing and developing.
The newest feature on the TradingView Desktop is Tab Linking by symbol. Once you link a few tabs, they will show up with the same symbol if you change the symbol in any of them.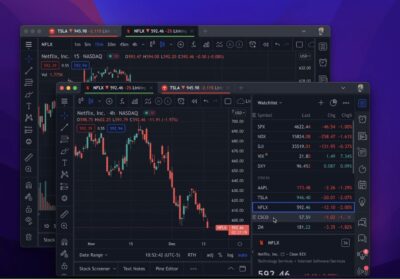 TradingView Desktop offers:
Native multi-monitor support
Multiple monitors are important to traders. TradingView Desktop allows traders to set up and restore their multi-monitor workspace without any of the limitations browsers traditionally face.
The platform offers some relief to those traders who are tired of losing their charts, hidden away between all their open Twitter and YouTube tabs. Traders can now keep all of TradingView charts findable from just one click on their desktop menu.
More speed, more efficiency
TradingView Desktop is even faster than the default browser. But traders can still use both, and also TradingView's mobile apps. The company promises that experience is all the same, with 100% synced layouts, watchlists and settings.