What is MaxGlobalFX?
Max Global FX  advertises  is a forex broker with the MT4 top trading platform.
Max Global FX offers over 35 forex currency pairs, cfds, commodities, stocks, gold, silver, oil, bitcoin and other cryptocurrencies 。
Is it a legit forex broker?
From the first glance at its website, Max Global FX is a confusing company.
The only silver lining to Max Global FX is that it does not currently accept new clients. Any attempt to sign up would lead you to the following message:

An email never comes, so it is impossible to use your newly-made account. But it is possible for the firm to resume its services in the future. If that has happened, do not open an account with it! Besides the issues above, there is a lot of shady details about its CFD services. For instance, there is no information on what assets can be traded with the firm. Secondly, the trading costs are not transparent enough and there is no information about leverage. This is just a brief outline of everything that is off about the firm. The full review below will contain a more in-depth breakdown of the various issues around it:
Max Global FX license and regulation
There is no more obvious and immediate red flag than an unlicensed FX broker. The one we are currently covering does not mention regulation at all, somehow thinking that this means it is absolved of having to hold it.
Regulatory Findings
Upon inquiry, the platform has not been registered as a business company by St. Vincent FSA.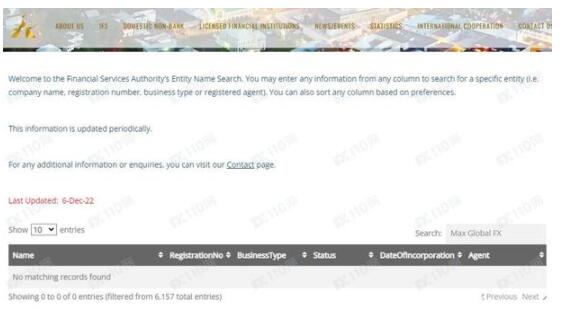 Max Global FX trading software
The trading platform with Max Global FX is a distribution of Metatrader 4. We could not access it without an account.
Conclusion
Most unlicensed Forex brokers these days are running scams. They do so because they are not under anyone's regulatory oversight. These firms operate from various small offshore countries which do not exercise control over their markets. But even when they are not directly stealing from you, offshore firms can very easily lead you to losing a lot of money. They tend to go under, because of sloppy management of client funds and a lack of experience. In such cases, you have no means of receiving any compensation and your deposit will be lost in the bankruptcy.