Payment services provider PayPugs, which has a number of Retail FX and CFD broker clients, has announced that it has partnered with fraud and transaction monitoring company Huntli to enhance PayPugs' AML screening process and fraud detection system. The collaboration improves customer fund security and helps to meet regulatory requirements.
The partnership solves the problem of obtaining a trusted and high-tech fraud prevention system that doesn't disturb customer experience and does not complicate team operations.
Allowing a completely remote, yet fully supported onboarding, the PayPugs compliance team has been working closely with Huntli to implement necessary procedures. The system has been already implemented and PayPugs fraud monitoring and prevention is automated and in real time.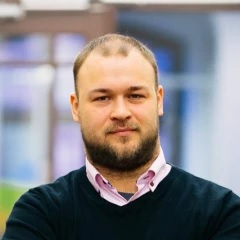 Alexander Zelinsky, Chairman of the Supervisory Board at PayPugs, comments:
"In a short amount of time, we needed to set up a system for transaction monitoring and AML screening. Members of the Huntli team assisted us every step of the way. Our issue was resolved in less than a month: they installed the system in three weeks and put it into service a week later. They set up the system and assisted with additional scenario settings. Also, they offered to tweak and build other situations for our company. At all phases of the project, all team members worked professionally, proposed new alternatives, and gave informative assistance. We also appreciated the systems and team flexibility in developing PayPugs custom processes."
Lev Bass, Co-Founder/CBDO at Huntli, added:
"We are glad to be working with PayPugs and committing together towards making financial technologies more accessible, transparent and compliant with existing regulation. We hope that our fraud-prevention tools will ease their day-to-day compliance expenses and focus on what is meaningful to their end-users."
PayPugs is a licensed financial services provider with a global footprint. Different entities work in different regions for risk reduction and faster access to payment schemes. Supporting the most demanding business sectors, from forex and crypto to gaming and financial services, PayPugs focuses on providing banking, payment, and other infrastructures through a well-developed Banking-as-a-Service solution. PayPugs drives value for clients through personalized services, secure and frictionless payments, and innovative products.