Affiliate marketing compliance monitoring specialist Rightlander has announced that it is expanding out of the iGaming sector, to enhance online brokers' capabilities.
Rightlander – which is fairly well-known in the iGaming space with clients like Bet365 and AWIN – said that it will offer its marketing compliance solution to online brokers across regulated markets including the UK, Europe and Australia. The move follows CySEC's recent commitment to strengthen its supervisory capabilities which include the use of new technology to monitor and supervise the marketing and social media activities of regulated entities.
The company noted that according to CySEC's Chairman, Dr George Theocharides, a  total of €31 million in fines have been imposed over the past nine years to regulated entities, along with suspended licenses and numerous penalties resulting in increased scrutiny of online brokers' compliance processes.
With regulators tooling up to increase their visibility on marketing compliance it is imperative that brands are equally adept at finding and remediating non-compliant marketing.
Monitoring content sufficiently across multiple digital marketing channels is a complex and time consuming process. Rightlander said that its proprietary technology scans and analyses millions of web pages, social media posts, videos and emails every month from different countries. Clients filter and review prioritised results using Rightlander's intuitive online portal to make decisions efficiently with supporting evidence.
This helps licensed online brokers across regulated markets save time from conducting manual checks, reduce the risk of regulatory penalty, ensure business continuity with a centralised process and help grow their affiliate programs with confidence.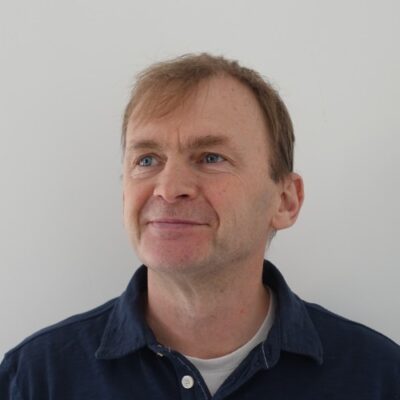 Ian Sims, founder of Rightlander, said:
"There are a lot of parallels to Rightlander's original target vertical, iGaming, in terms of how affiliates advertise, the types of marketing regulations they must adhere to and the different types of customer acquisition channels that brokers derive traffic from – including partner websites, search engines, email, social media, instant messaging and video streamers. "

"Although we see plenty of overlap in marketing compliance requests from our iGaming and online trading clients, the financial nature of the latter brings with it a more stringent set of regulations where there is little room for error. The expansion of the Forex affiliate industry also means we are seeing a lot more affiliates coming to the table who are less familiar with their marketing compliance obligations. That said we find it rewarding seeing how Rightlander can help both the brands and affiliates work closely to forge informative and compliant relationships."
Rightlander is a state-of-the-art affiliate advertising and affiliate compliance platform that allows organisations to identify potentially non-compliant content in regulated markets. It does this by scanning affiliate content from within the target jurisdiction, looking for events or conditions defined by clients and regulators, and sending alerts when it finds content that meets those conditions. Launched in January 2018, the Rightlander.com product has expanded rapidly into multiple territories around the world and is used by many high-profile merchants, brokers, operators and affiliate networks to help them keep on top of their affiliate compliance responsibilities.