Cyprus based, CySEC-licensed Retail FX and CFD brokerage group X GLOBAL Markets Ltd, which operates the XGLOBAL Markets brand, has announced a 45% acquisition of South African FSCA regulated broker 98 Degrees Alternative Risk (Pty) Ltd, which has now been rebranded as XGLOBAL Africa.
The firm's local team have been retained so their local knowledge and expertise can be used to best approach the market. This move comes at a time when XGLOBAL is expanding its local presence on a global scale, in its efforts to reach a broader client base for its FX and CFD brokerage offering.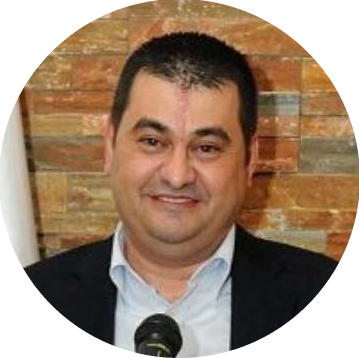 Samir Dbouk, CEO and major shareholder of XGLOBAL Group said:
"We have been looking into expanding our presence in the African continent for some time. We partnered up with 98 Degrees, and we agreed that XGLOBAL Africa would be a good name that reflects our interest in that region. We have added payment gateways to support that endeavour and remain optimistic that we can bring good change to the way brokers offer services in that region."
It was reported the decision to move into the South Africa market was taken mid 2021 following XGLOBAL's assessment of local brokerage facilities within Africa, as well as the demand and characteristics of the local markets. XGLOBAL took the route of acquiring part of an established local firm with the necessary licenses in place, which has provided a fast route to market while arming the group with an existing local team.
Samer Sader, Founder and Chairman of 98 Degrees group of companies said:
"Through our vast knowledge and expertise of the South African financial services industry, gained over the last twenty years, we aim to deliver industry leading and bespoke service to our X Global Africa clients. Our ability to achieve this is amplified and enhanced by our professional team and as a result of our strategic alliance and partnership with the XGLOBAL Companies."
Hadi Zaarour, Chief Operations Office and Head of Compliance & AML, XGLOBAL Markets added:
"With our expansion into South Africa, we are laying a steppingstone into all of Africa, and with that we are strengthening our service and extending it to as many clients as possible. Our operation in South Africa has been structured in a similar way to our European operations, and we have adapted all compliance procedures to be compatible with the new jurisdictions in which we are now operating in. At XGLOBAL our highest priority remains ensuring we are compliant with global financial regulation and AML directives. Furthermore, with our expansion into this young region we are saying that we will continue in our strive to provide the best services to traders from all over the world."
On expanding into this new market, Alexander Eliades, Head of Marketing, XGLOBAL Markets noted:
"Our marketing strategy for the region is based on what we have learned over the years and more recently about the local audience in and around South Africa. We found a vast amount of interest from newcomers in the region that want to learn how to trade and we found there is a lack of quality resources on offer for them to get started in the right way. Therefore, our goal is to provide localized professional services and research tools for free, alongside brokerage facilities. This will include offering learning material and training through physical seminars, webinars and learning management systems. In a nutshell, our goal is to offer clients anything we can to support their trading aspirations."
The company said that brokerage services are now available in the region, and the roll-out of marketing, learning and localized support services will commence in Q1 2022.
XGLOBAL owns and operate regulated financial brokerage firms that offer electronic trading in financial assets to retail and professional investors globally. The XGLOBAL group consists of three regulated firms (licensed by CySEC, VFSC & FSCA) that together can legally provide CFD trading services on a cross-border basis to residents in the nearly every single country worldwide. The main service offered to clients is trading in CFDs (Contracts for Difference) on forex, precious metals, commodities, indices and shares. This is offered to clients on a self-directed speculative basis and the firm does not advise clients. Trading services are offered via the industry leading MetaTrader platform, which is XGLOBAL branded under license. In addition to self-directed speculative trading services as mentioned above, the CySEC firm also offers a portfolio management service to high net worth individuals. The firm also manages clients' money by investing the financial markets.
XGLOBAL is controlled by Lebanese businessman Samir Dbouk.